Sectional homes are built to the H.U.D. code, which is a federal housing code. Every home is inspected by a third party to guarantee you code compliance before delivery to your site. Part of this code ensures proper size plumbing and heating systems are in each home. Also, higher insulation R-values as well as other important construction features are included for your benefit.
This kind of homes are typically 24' to 32' wide and total home length to 76' without tow hitch. This allows for spacious living areas as well as smaller lot applications, if needed. These homes are all made from drywall products. Wall panels are either gypsum, (paper covered drywall), or primed drywall.
There are also various types of ceilings used in these homes. As in other types of manufactured housing you get to choose your interior & exterior colors. Many more features are available such as appliances, dormers, decks, cabinetry, fireplaces and whirlpools are in many models.
This design of home is designed to be set on a pier system, which saves money for people who don't need a basement.
Special floor systems are available on some models to save on foundation costs as well if you want one. Those systems also make a nice basement ceiling application for those who wish to set upon foundations.
Please stop by our many display models and let us help you design a custom home for you, or pick one from our display models.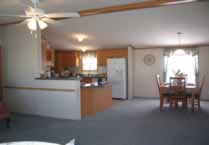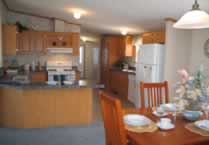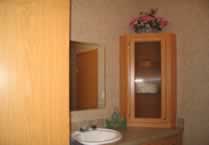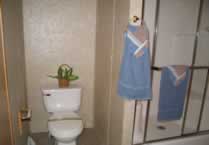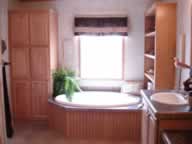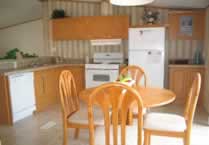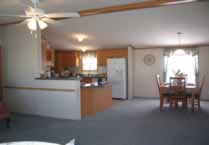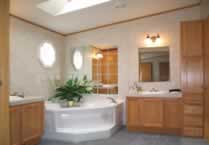 See more photos
Licenses Include: NMLS# 101157; MHBR NO. 2043; WV041000