Hemminger Homes stocks many kinds of parts for your manufactured homes needs. We buy from several vendors. This allows for speedy delivery on your special order or out of stock needs. Large items such as manufactured home oem furnaces, air conditioners, water heaters, doors, and windows are in stock.
Many types and styles of accessories are used or wanted and we will do our best to get them if we don't already have them.
Small and large plumbing parts including tubs, sinks, faucets, and repair parts are also in stock. Orders are made weekly for any special needs that you may have.
Electrical parts including switches, breakers, receptacles and GFI's are stocked as well. Smoke detectors and various styles of lights & globes are here. Bath and kitchen exhaust fans are in stock too.
Smaller parts such as window cranks, operators and hinges are stocked items. Please bring your original part along to help match up your replacement.
Make us your first choice for your replacement parts, "you'll be glad that you did."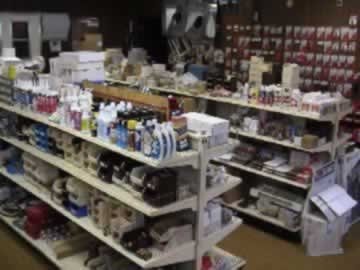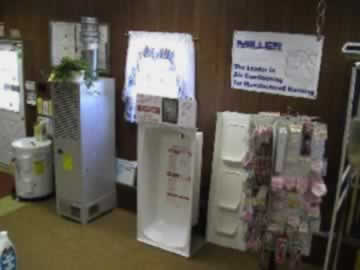 Small replacement parts and accessories as well as large ones like furnaces, tubs, doors and windows.

Licenses Include: NMLS# 101157; MHBR NO. 2043; WV041000